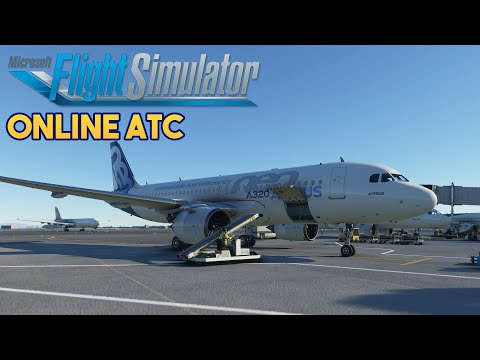 The VATSIM network has members from over 230 different countries, with over a thousand members connecting to fly our control each day. Since its creation in 2001, VATSIM over 400,000 individuals have signed up for accounts, with roughly 75 000 active in the last 6 months.
Within the VATSIM pages they have some amazing training materials you can study from. The Simulated Aviation team encourage you to join this amazing organization.
Pilots and Air Traffic Control operators use this system who are employed across the globe servicing aviation today. Tuning into the local area within this system you truly can't tell the difference between the real world and simulated. At first this system can be very over whelming. However with some education and practice, you can accomplish what many aviators take time to master.
Microsoft Flight Simulator has just released the latest teaser showcasing air traffic control via VATSIM. This was expected as online Virtual Air Traffic Control will only add to the immersion. This thirty-second video shows some interesting previews.
At the five-second mark a controller is observing the airspace over EKMAR, a way-point over the waters East of Vietnam. We are unsure if this radar image is recorded within the simulator itself, or if this is VATSIM'S actual radar they have been using within other platforms as a third party software created by VATSIM. The future will only tell.
The quality of the voices within this video is quite good, it seems as though the bit-rate is very high and the microphones project the cockpit type radio quality we should expect.
We are sure that the virtual aviator will appreciate the ATC integration to keep the sense of realism high within this platform.