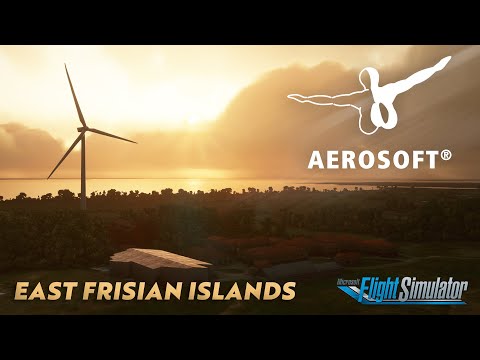 Aerosoft's East Frisian Islands feature 6 Unique Custom Airports, Familiar Landmarks for Natives of the Frisian Islands, and completely reworked ground textures spanning across all 6 islands and airfields making for an incredible experience.
The East Frisian islands only takes up 5.58 GB of space, which takes up less space than most commercial airports or really just about any third party airport currently.
Over the course of this video we'll be taking a closer look at each of the airports while time-lapsing our trip to the next airport. If you don't want to follow along for the ride, the time-hacks are in the description below to skip to the next airport.
Purchase From Aerosoft for $24.99
Borkum EDWR:
0:00
Juist EDWJ:
2:58
Norderney EDWY:
4:58
Baltrum EDWZ:
6:46
Langeoog EDWL:
8:48
Wangerooge EDWG:
11:45