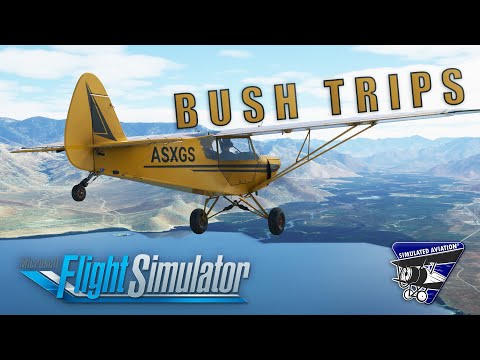 Is your progress saved if you land/exit the trip?
Yes.
Can you land at an airport other than those included in the trip?
Yes.
Do you have to follow the nav log perfectly?
No. You can fly a direct route to your next destination.
Do you run out of fuel / how do you refuel?
Yes you will run out of fuel. Currently you need to bind a hotkey to Repair + Refuel
Can you refly a leg without resetting progress?
Yes.
Can you fly singular legs to get the Goldrush/Anemoi/Fire and Ice achievements without restarting?
No. You have to do the entire trip without assists.
Tips and tricks:
Watch your fuel
Fly how you want
Use a sectional chart and/or Bing maps
Not all airports are on VFR sectionals
Enjoy it!
Highlights
Breckenridge to Mariposa-Yosemite bush trip tips
Pay attention outside, there are some tricky airports to find
Leg 2 – Inyokern to Olancha Strip Airport
Leg 4 – Manzanar Airport to Madame Airport
Leg 7 – Hawthorne Industrial to Schurtz Airpor
Leg 11 – Spanish Springs to Palomino
Leg 13 – Herlong to Black Rock City
Leg 14 – Black Rock City to Lackerman Ranch
Leg 18 – Susanville Mun to Bodad Airstrip
Leg 25 – Lee Vining to Mariposa-Yosimite